Update Registered Mobile Number in Aadhaar: Aadhaar card was made mandatory by the Indian government to perform various works and transactions.  Every Indian citizen should have an Aadhaar card, which acts as proof of identity.  UIDAI is the one that regulates the Aadhaar cards distribution process.  Past in time government has asked all the Aadhaar holders to link their mobile numbers to their Aadhaar card and most of us did it.  To make mobile number checking and updating easy, UIDAI has introduced a simple online tool.  This tool will help a great deal in the verification of registered mobile numbers. This facility can be used through the official website of UIDAI – uidai.gov.in.  Once the website opens the person has to click on the 'Verify Email/Mobile Number' link.
The government of India with TRAI has issued several guidelines regarding linking of aadhaar with the mobile number which state that all the existing and new mobile network customers will have to get their KYC done i.e link their aadhaar with the mobile number otherwise their network services will be stopped, the network companies also started giving notifications on linking of aadhaar, recently TRAI also few new rules which includes that now a biometric identification will be required while buying a new sim with photographs clicked by the sim provider on the spot and after verification is completed the sim will be issued then only.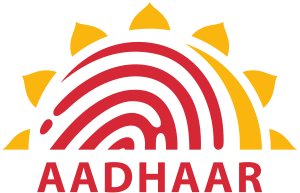 Update Registered Mobile Number with Aadhaar
UIDAI has ordered all the Aadhaar holders to keep their registered mobile numbers updated.  Aadhaar number is mandatory to take part in government schemes and services.  It is essential to keep the Aadhaar details updated UIDAI.  Users can verify their registered mobile that was linked with the Aadhaar through an online tool offered by UIDAI.  If the user is not aware of the mobile number that was registered with UIDAI then he/she can check it with this online tool.  To check which number you have registered with Aadhaar visit uidai.gov.in.  You can find the tool using the 'Verify Email/Mobile Number' link.  If you haven't registered your mobile number with your Aadhaar yet then visit the nearest Aadhaar center.  To make it easy for the users of Aadhaar we have come up with a simple process on how to check or update registered mobile numbers.
How To Update Registered Mobile Number in Aadhaar
Keeping mobile number updated in your aadhaar card is very important because every time you enrol for a service where aadhaar authentication is required, you get an OTP on your registered mobile number. And if you aadhaar number is not up-to-date, you will face problem. The process to change Aadhaar numbe is quite simple. Although there are various things you do from your home online but in case of changing Aadhaar number you'll have to visit the Aadhaar Enrolment Center. Follow these tips to change your aadhaar number.
If you are new in the city and don't know the location of Aadhaar Enrolment center, you can locate through UIDAI website.
Keep a copy of your aadhaar card with yourself.
You'll need to enter the otp in order to get your number updated so keep the phone with yourself.
Once aadhaar number is updated you'll get a confirmation message from UIDAI.
Use a number for Aadhaar that you always carry with you. Because Aadhaar has become so crucial that you don't know where you'll need to get otp on the number.
You won't have to download or order a new PVC card in case of mobile number change because mobile number is not visible on your Aadhaar card.
Check the process to verify the mobile number registered with your Aadhaar card.
First, visit the official website of UIDAI – uidai.gov.in. Now click on the 'Verify Email/Mobile Number' link on the homepage of the website.
The link will take you to a new page where you will be prompted to enter your Aadhaar number, mobile number, and security code in the specified fields.
After entering the details click on the 'Get One Time Password' link to proceed. The OTP will be sent to the registered mobile number of the user.  Enter the OTP in the given field.
On entering the OTP you will receive your Aadhaar mobile verification code via an SMS. After entering the OTP click on the 'Verify OTP' button.
On successful verification, you will see a message on a new page saying "Congratulation! The Mobile Number matches with our records!"
If you are new to this mobile registration and linking then below we have explained it briefly.
Aadhar Card Correction Online Without Mobile Number
How to register a new mobile number with Aadhaar?
It is not possible to register a new mobile number with Aadhaar online.  The user needs to visit the Aadhaar center to get the work done.  The mobile number update requires biometric authentication and it cannot be done by post or online.  The only way to get the mobile number updated or registered is by visiting the nearest Aadhaar Kendra. After requesting for the updation of the number you can check the status of your update on your aadhaar card with login into the aadhaar website with your name and pin code and will take 12 to 15 working days to update your aadhaar details after which you can use the updated aadhaar details where ever required.