A Demat account is a dematerialized account in which an individual keeps his shares, bonds, and other financial securities and assets in a digital form. A Demat account is necessary to trade and invest in financial securities. Just like a bank account holds money, a Demat account holds financial assets. On the other hand, an Aadhar card is a government issues identification card that holds and a unique 12 digit number with biometrics of every individual making it difficult to clone and resist fraudulent activities. It is used for authentication of identities and taking benefits and concessions when an individual opens a bank account, book a ticket, PAN, Demat account, etc. As a part of this initiative, the Securities Exchange Board of India (SEBI) which acts as a watchdog and a market regulator has made it compulsory for banks and other financial institutions to link customers' aadhaar cards with their Demat account. Individuals failing to link their aadhaar card with their Demat account won't be able to avail trading facilities and other transactions.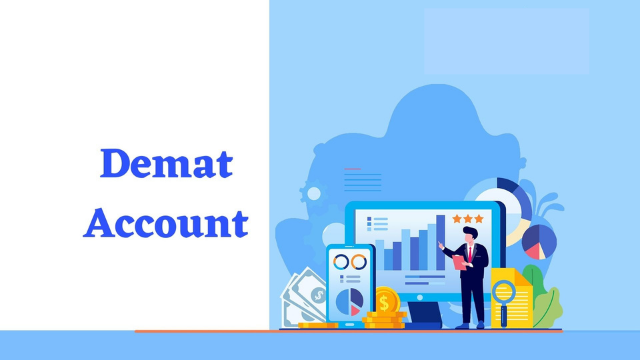 Things to remember before linking the Demat account and Aadhaar card:
The mobile number and mail id must be registered or linked with NSDL. This is done for self-authentication.
The mobile number given should be registered with the aadhaar card to link with the Demat account for the verification of OTP.
Details like Depository Participant name, Depository I'd and PAN card should be kept handy for use.
To avoid frauds, hacking and phishing avoid public internet networks while linking Aadhar and Demat.
Steps to the link between Aadhaar Card and Demat Account:
(The facility of Aadhar and Demat linking is available 24hours a day and 7days a week)
The first step needed is to go to the NSDL website and click on "Click here to Link aadhaar number to Demat option"
Submit your Depository Participant I'd, PAN Information, Depository Participant name, and client I'd.
You will receive an OTP on your registered mobile number and email id and then click "proceed" after entering the OTP received.
Then enter the following credentials like aadhaar number, gender, and date of birth and click on proceed from the dropdown menu.
You will again receive an OTP on the registered mobile number linked with the aadhaar card after submitting the information.
In the last stage, the authentication is checked and carried out by the NSDL and it will only be successful after NSDL approves authentication.  A confirmation message will be sent on your registered email id or phone number upon successful linking of aadhaar and Demat accounts.
How to cross-check if the Aadhaar card is linked with the Demat account?
Visit the UIDAI webpage.
Then select aadhaar linked account from the dropdown menu on the screen.
Enter the 12digit aadhaar card number.
You will be getting an OTP on your associated mobile number and enter that on the relevant field. All the linked accounts with your aadhaar card will be shown including the status of linking Aadhar with the Demat account.
Advantages of linking Demat account and Aadhar card:
The Demat accounts that are not linked with the aadhaar card are not considered to be authentic and are automatically deactivated.
The KYC details are easily available with the help of an aadhaar card 12digit number.
Transactions will be safe and secured with constant monitoring.
The trade and investment will be more transparent, safe and the parties involved will be authentic.
The brokerage firm can be easily changed if the Demat account is linked with the aadhaar card.
Faqs
1) Is it compulsory to link the Demat account with an Aadhaar card?
According to the guidelines of SEBI, it is necessary to link a Demat account with an aadhaar card, or else the account will be deactivated.
2) Does the Demat account holder gets confirmation on successful linking?
Yes, once the authentication is checked by the NSDL website, a confirmation message will be sent to the user's registered mobile number and email id.
3) Who authenticates the process of linking of Demat account with an Aadhaar card?
National Securities Depository Limited (NSDL) checks and authenticates the linking of the aadhaar card and Demat account.