Aadhaar Cards, today, are acting as a medium to identify an individual as Indian civilians. It contains a 12 digit unique number for the issuers. Aadhar card is only available for Indian residents. This venture is carried out by the organization which goes with name of Unique Identification Authority of India (UIDAI) in India. Apart from the 12 digit unique number; Aadhar Card carries the Card holder's biometric and demographic information.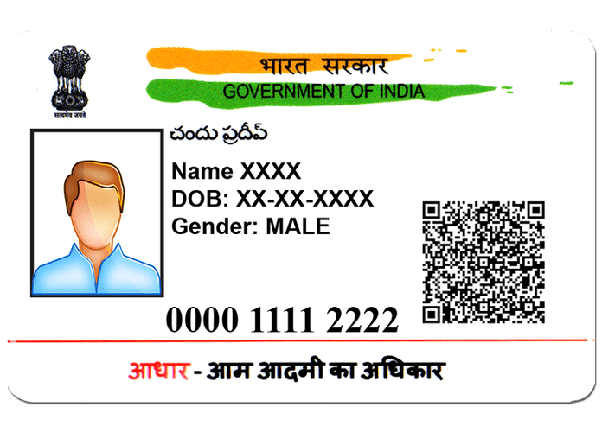 The Aadhar card is also available online at the web link given here . After you download the concerned file, you will see that is PDF-Based file which is in fact protected by a particular password. The password for the concerned file is of 8 characters. As per information on online portals for this particular topic; this is a 8 digit password with a combination of the issuer's name (CAPITAL letters as mentioned on the Aadhar card) and year of the birth. Also, in case your hard copy of Aadhar card is misplaced or mistakenly destroyed; you would have to go through a series of steps to acquire the soft copy of the Aadhar card or Aadhar Card Print out online by using Aadhar number and its password.
Method to take out Aadhar Card Print out online by using Aadhar number?
The very first step of this procedure involves 'Your Personal Details' section wherein the user are provided two relevant options to choose from namely 'I have Enrolment ID/Aadhar Number'. Select the detail that you have on you. In case, you choose Aadhaar Number; you're supposed to fill in the Aadhaar Number you received that would be of 12 digits in total.
The next step is to fill in your Full Name. Remember to fill up your name in the same manner as in when you registered for your Aadhaar Card.
Next, you would be required to enter the PIN code that you gave away of your postal address when you would have registered for Aadhaar Card.
Now enter the relevant text to the displayed image on an above row.
Simultaneously, give your mobile number. Keep in mind that this number should be the one that you gave at the time of registration for Aadhaar. You would notice that the window holds 'Get One Time Password'. Select it and you would receive an OTP number on the registered mobile number.
Extra steps to get Aadhar Card Print out online by using Aadhar number
The next section of the online verification procedure involves 'Enter OTP Received and Download E-Aadhaar' section. After you enter the OTP number you received; do click on "Validate and Download" tab. That's where, the window would showcase a PDF-File being downloaded. Once the file is downloaded, you can have its print out from the same system and can use it for other important purposes where Aadhaar card is otherwise needed.
It might sound a bit difficult to go through the procedure but believe me its quite easy if you follow the above given steps correctly. This method is not only easy but also costs nothing to you. Hence, it is helpful to applicants.
Through this method, people can be benefited in numerous ways and help in chaos-free procedure through it.
Download Aadhar card using Virtual ID
Make sure to visit the UIDAI's website online portal.
Now, tap on "Download Aadhar".
Choose the option VID by following the section "I Have".
It is necessary to enter virtual ID along with full name, pin code and then security code.
Now tap on "Send OTP" in order to generate OTP.
Then, you can see that the e-aadhar will be downloaded.
For information, you can also access by entering the respective password of Aadhar card.
You need to enter the 8 digit password in order to open the PDF file. Make sure to know that enter the first four letters of your name in Capitals and birth year.
These are the essential steps that you need to follow without skipping it. Once you followed all, you can download Aadhar card by using VID without experiencing any issues.
Comment below if you have any queries regarding how to do Aadhar card print out online by using Aadhar number
You may see: Aadhar card correction online without mobile number | Paytm KYC online verification | Apply for aadhar card