We all know the statement of 'Apna Adhaar Apni Pehchaan (your aadhaar, your identity). It is a card being issued by UIDAI (Unique identification authority of India) which contains a unique identification number that differs from individual to individual. It is a government directive that every citizen of India be assigned an AADHAAR as it is necessary to prove the citizen's identity and reliability.
Basically, the reason to implement this idea of giving a unique id number was to eliminate fake identities and residents. According to the current scenario, this is the most significant document that an Indian citizen should possess.
Where is Adhaar used?
In most official situations, according to government guidelines, an individual must produce his or her aadhaar card to prove their identity and other documents. There were many reasons because of which this came into existence to solve different problems like:
Problems faced by other identity cards. If we look deeply there were cards made for different purposes but no card was specifically made for identity proof, so this issue was resolved after its entry.
Secondly, other cards never proved the true identity of a person so, which means fake identity can be made in those cards but now to make any card like PAN card or passport, etc., for every purpose and individual needs to present his/her Aadhaar card which states that the individual applying for the card has authenticity in its identity.
Earlier when applying for jobs, exams, and passports. In the past, an individual had to carry a lot of documents, but with the advent of Aadhaar, these tasks have been streamlined.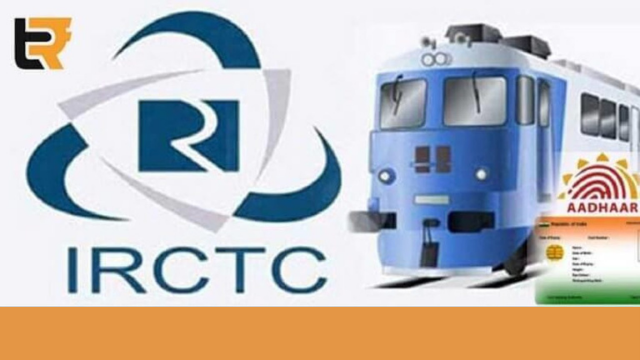 Acceptance of e-aadhaar as a required form of identification for Reserved Travel
The Ministry of Railways announced that it has decided to include downloaded Aadhaar (e-Aadhaar) as prescribed proof of identity on par with printed Aadhaar cards in the list of prescribed proofs of identity that are valid for traveling in reserved class trains. While traveling in reserved class carriages, travelers may bring any of the following forms of identification:
The Election Commission of India has issued a voter photo identity card.
Get a passport.
An Individual Permanent Account Number is issued by the Income Tax Department.
RTO-issued driver's license.
A photo ID card with a serial number issued by the federal or state government.
Student Identification Card with Photograph from a Recognized School/College their college students
Photographed Nationalised Bank Passbook.
Bank-issued credit cards with laminated photographs
Aadhaar card (unique identity card) printed or downloaded (e.g. e-Aadhaar) Aadhaar and m-Aadhaar are two different types of Aadhaar.
Public Sector Undertakings of the United Kingdom issue photo identity cards with serial numbers. District administrations, municipal authorities, and panchayat administrations are all part of the state/central government.
Passengers purchasing reserved tickets through computerized Passenger Reservation System (PRS) counters can also present attested photocopies of Ration Cards with Photographs and Nationalised Bank Passbooks with Photographs when traveling in the Sleeper (SL) and Second Reserved Sitting (25) classes.
It has been determined that if a traveler exhibits the Aadhaar/Driving Licence from the 'issued Documents' area by logging into his/her DigiLocker account when traveling by rail, the same would be accepted as sufficient evidence of identification. However, papers supplied by the user (e.g., in the 'Uploaded Documents' area) will not be accepted as legitimate evidence of identification.
ROLE OF AADHAAR CARD IN RAILWAY
The Aadhaar card is mandatory in all official situations no matter if we are applying for jobs, registering for education, or applying for railway jobs. There is a need for this card to be more precise for everything. It has proved to be very efficient for booking tickets on the railways, although it is not necessary.
It is possible to book tickets online through IRCTC (Indian Railway Catering and Tourism Corporation). Linking the Aadhaar card with the IRCTC application has many benefits, such as being able to book trains up to 12 times in a month; if not, tickets can only be booked up to 6 times a month.
HOW TO LINK AADHAAR WITH IRCTC?
First got to the IRCTC website https://www.irctc.co.in/or if you have downloaded the app open that.
Log in to your account, open your profile which has an option of the Aadhaar KYC link.
After clicking on that enter 12 digit Adhaar number, then you will get an OTP on the registered mobile number to enter OTP, and it is linked with Adhaar
The role of the aadhaar card in the railway is not only for the reservation purpose but also for proof of identification of the traveler. Now they have the option to show either of the two if an individual is not carrying their Aadhaar card :
*E-Aadhaar card
E-aadhaar can be downloaded from the UDIAI website https://uidai.gov.in/  and the process is very simple, the cardholder must fill every single information being asked to fill
Go to the official website of UDIAI
Now, click on My Aadhaar, whole list will be there.
There you will find the Get Aadhaar headline, under which there will be a text download aadhaar, click on that.
Next, it will take you to a page where you have to fill in all the information whatever it is asking to.
After completion of filling up of information, it will send an OTP to your registered mobile no, enter the OTP so you can download your E-Aadhaar.
M-Aadhaar is an official application launched by UDIAI, it has the same purpose as e-aadhaar. The card will be installed on your smartphone. The steps to activate it are very simple, as it is easily available on the play store of a usual android phone.
Visit the play store and download the M-aadhaar app and install it on your phone.
Open the app on the top right corner click on 3 dots and add your profile, and fill up the necessary information.
Give the app the required access and permission and you are ready to go, from the app you can download your Aadhaar card.
Hence in Railway, both can be used as an identity, so is the role of aadhaar in the railway.