Online booking of appointments for Aadhaar services can be made on Aadhaar Seva Kendra's website.
What is Aadhaar Seva Kendra (ASK)?
The Aadhaar Seva Kendra, or ASK, is a one-stop shop for all Aadhaar services for locals. ASK provides people with specialized Aadhaar enrolling and updating services in a cutting-edge environment.
UIDAI intends to establish 114 Aadhaar Seva Kendra across 53 cities in India in the initial stage of the Aadhaar Seva Kendra initiative. There are specific centers in all metropolises, state capitals, and union territories. The ASK will work with the approximately 35,000 Aadhaar Kendras already in operation by the banking sector, post offices, BSNL, and state governments. More information about ASKs may be found on the uidai.gov.in website.
Online Appointment for ASK
Visit https://appointments.uidai.gov.in/bookappointment.aspx to book an appointment. Appointments can be made at the UIDAI-run Aadhaar Seva Kendra.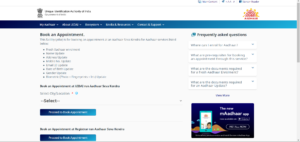 Choose the name of the center and then click Book Appointment:
i) Select the service you wish to use – Aadhaar card replacement or update
ii) Fill in your cell phone number, enter the Captcha, then click Submit. Type the OTP sent to your Mobile phone. A form with the necessary information is presented when your phone is successfully authenticated. Fill in the blanks and submit it.
iii)  By going to the Manage appointment page, you may change the appointment information (date and time).
OTP Appointments (Registrar):
i) You must complete a one-time registration with your cell phone number.
ii) Insert the OTP received and delivered to your cell phone for authentication.
Requirements
To arrange an appointment, you will need a cellphone number (which might or might be Aadhaar registered and the information of required valid papers. Enrollment in a new Aadhaar is completely free. A resident may schedule a maximum of four visits per month.
Services offered at Aadhaar Seva Kendra
Residents may enjoy a pleasant air-conditioned atmosphere at Aadhaar Seva Kendra. All ASKs are wheelchair accessible and have specific amenities for the elderly or disabled. ASK is open every day from 9:30 a.m. to 5:30 p.m. (IST) & is available 24*7 online.
Citizens can visit any Aadhaar Seva Kendra in their area for the various services:
2)   Updating any Demographic Data in the Aadhaar – Names, Location, Sex, Date of Birth, Contact Number, or Email Id. Updating Biometrics Data in their Aadhaar – Photo, Fingerprints, and Iris Scans
3)   Aadhaar Card Download and Print
Several services are available to any Indian resident (including non-resident Indians) anywhere at Aadhaar Seva Kendra throughout the nation.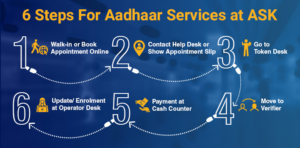 Process of Services
1)   Users can walk in or arrange an appointment online using UIDAI's official webpage.
2)   They should go to the Contact Help Desk beforehand and request an appointment or present the executive their meeting Slip.
3)   They must then proceed to the token desk.
4)   Once it is his turn, the customer must go to the Verifier's desk and request a specific service.
5)   They must proceed to the Cash counter and pay the required payment after completing the service.
6)   If they paid online, they must present the payment slip at the counter and validate it.
7) They must finish the Operator Desk update or enrollment procedure.
Pricing of various services offered by ASK
They are as follows:
1)     Free Aadhaar Enrolment
2)     Free Biometric update
3)     Demographic update (of any kind) – Rs. 50/- (Inclusive of GST)
4)     Biometric Update – Rs. 100/- for (Inclusive of GST)
5)     Aadhaar download and color A4 printout – Rs.30/- per Aadhaar (Inclusive of   GST)
Residents should be aware that there are no additional fees for completing the Aadhaar Enrolment/Correction/Update Form. A single update is considered when more than a field on a specific incident is updated. These rates include all relevant taxes. Residents can pay online when they arrange an appointment on the UIDAI website or in person at the Cash Counter at the ASK.
ASK Services Explained
1)     Free Aadhaar Enrollment:
The appointment for Aadhaar enrolment can be booked online through the UIDAI website or by visiting an enrolment center. Booking an appointment online is convenient and hassle-free and can be done from the comfort of one's home. Follow the steps below to book an appointment; visit the UIDAI website https://appointments.uidai.gov.in/ :
Select the "Book an Appointment" tab.
Select the state, and postal code and then hit the search button as shown in the figure
Fill in the required details such as name, mobile number, email ID, and location
Choose a convenient enrolment center and date and time for the appointment
Confirm the details and complete the booking process by paying a nominal fee if required
Once the appointment is confirmed, an appointment slip is generated, which contains the enrolment center details, date, and time of the appointment. The appointment slip must be carried to the enrolment center on the day of the appointment.
   2)     Mandatory biometric update:
You may update your biometrics at the closest Aadhaar Enrolment Centre. We recommend you bring confirmation of your identification and correspondence address. Also, please include your phone number at the time of enrollment/update so that you may receive confirmation messages when your records are changed. You may also conduct complete finger detection to improve your chances of future authentication by utilizing the best finger discovered.
3)     Demographic update
One can update information in two ways:
i) By visiting your local enrolling center.
ii) On the uidai.gov.in website, click "Locate an Enrolling Center" to find the nearest enrollment center.
   iii) Online via myAadhaar – a demographics updating service.
4)     Biometric update
In Aadhaar, you may update your Biometrics (Fingerprints/Iris/Photograph). It would help if you visited your local Aadhaar Enrolment Centre for Biometrics updates.
5)     Aadhaar download and color A4
Aadhaar Management System (ASM)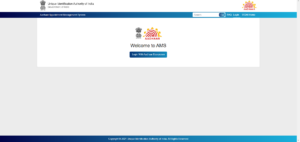 The ASK employs an Online Appointment Management System (AMS) for residents who wish to schedule an appointment before visiting the ASK and an automated Token Management System (TMS) for walk-in residents. Every day, at 5:30 p.m., the final token of the day is distributed.
ASKs use a token system in which the resident receives the token for their Aadhaar-related task before proceeding to a 'verifier' for document verification. Again when the verification is complete, the resident proceeds to the 'cash counter' to pay Rs.50/- (additional costs for Aadhaar update, if applicable) which is then allocated to one of the 16 operator stations. To facilitate mobility and queue management, the full token movement is accessible to residents via digital display panels. Residents given a token will not be required to wait in enormous lines. 
Aadhaar Digital Seva Kendra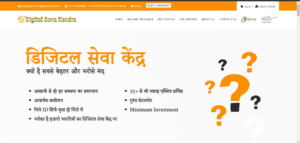 Honorable Prime Minister Narendra Modi initiated the Digital India Program to facilitate online media and technology throughout the country. As part of the Digital India Programme's execution, the Central Government established Common Services Centres (CSC) around the country.
The Digital Seva, CSC Centre, is an online gateway via which residents may access numerous services of government. The CSC site was created by the Government of India's Ministry of Electronics and Information Technology. Citizens can utilize the site to apply for credentials, government services, banking, and insurance online.
Services Offered:
1)     Farmers' Agricultural Services
2)     Aadhaar-based services
3)     Banking and Retirement Services
4)     Government Citizen Services Electricity Education
5)     Insurance
6)     Health Care Services
7)     Travel Services, Skill Development Services, and Youth Development Services
8)     Card made of PVC and a biometric device
9)     Pradhan Mantri Awas Yojana
10)  Pramaan Jeevan
11)  Facilitation Center NIELIT
The following are the basic characteristics of Common Service Centres.
The government has developed physical centers in numerous villages and rural places across India.
It offers insurance and banking services and numerous government services.
     iii. These centers provide services just for residents, including various e-services.
Citizens can obtain many government services at little cost.
The centers offer e-governance, government service delivery, social welfare schemes, financial services, education and skill development programs, public utility services, health and agriculture services, and digital literacy, among other things.
Steps for Registration on DSK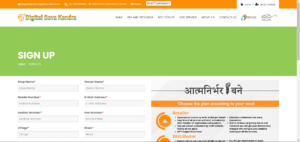 The registration procedure for the Common Service Centre is outlined below in detail.
Step 1:  Access the Portal: The user must first access the official portal.
Step 2:  Enter Specifics: The user must input their username and Aadhaar number.
Step 3:  Choose a Verification Method: The user must choose a suitable authentication mechanism, such as Iris, fingerprint, or OTP.
Step 4:  Fill in the Captcha Code: The Captcha code must be entered into the text box by the user.
Step 5:  General Terms and Conditions: The terms and conditions must be accepted by the user
Step 6: Click the Submit button.
Conclusion
Each Aadhaar Seva Kendra has an Operations and Centre Manager who manages and resolves issues. Customers must have all the necessary information to enjoy the Aadhar Seva Kendra services fully. The post thoroughly explains Online Appointments for Aadhar Services and should thus be beneficial.
Can I change aadhar appointment online?
Yes, you can change the Aadhaar appointment online through the official UIDAI website. Follow the steps given below to change your Aadhaar appointment online:
Visit the official UIDAI website (https://uidai.gov.in/) and click on the "My Aadhaar" tab.
Select the "Book an Appointment" option from the drop-down menu.
Click on the "Reschedule Appointment".
Enter your appointment ID, the registered mobile number, and the security code in the respective fields.
Click the "Send OTP" button and enter the OTP received on your mobile.
Select the new date and time slot for your appointment and click on the "Submit" button.
You will receive a confirmation message on your mobile number.
Note that you can only reschedule your Aadhaar appointment once, and the new appointment must be within 30 days of the original appointment date. It is also important to cancel the previous appointment before rescheduling to avoid any confusion.