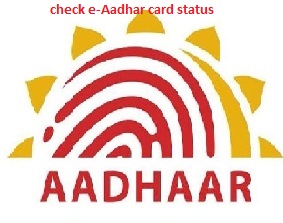 e-Aadhar card status can be checked in more than two ways and in a quick way without taking too much time, you can check aadhar status online whether it is linked to a bank account or pan card or any other updates which you have made in your Aadhar card.Now you don't have to stand in queues and wait for your turn.You just have to follow some steps and you are ready to go.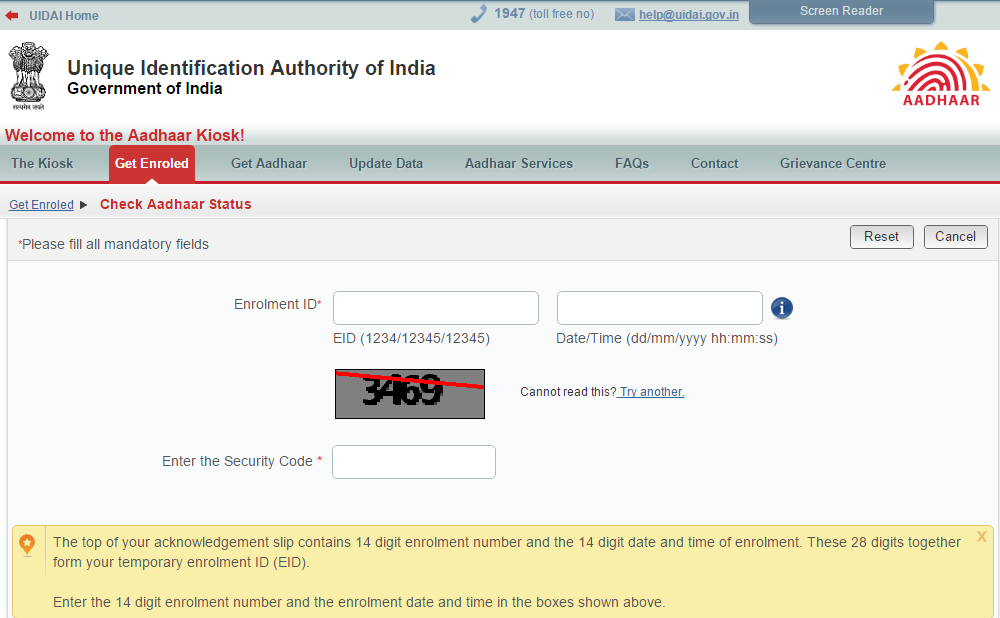 There are following ways to check your e-Aadhar card status online-
Follow the given below process to check e-Aadhar card status
Visit UIDAI website.
Enter 14 digit enrollment ID.
Enter date and time of enrolment.
Enter the code given.
Click on submit and the page will show you  Aadhar status.
When your Aadhar card is generated, you will receive it via post, You can take a printout of the e-Aadhar card in case of emergency.
If you have lost your acknowledgment slip, you can retrieve the Enrolment ID and Date/Time of Enrolment on the UIDAI website. Then follow the following steps-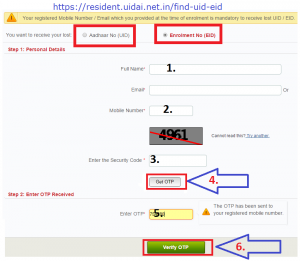 Click on Find "UID/EID" option.
You will get two options- to retrieve your Aadhar number and to retrieve your enrolment number. choose to retrieve Enrolment number.
Enter your details such as- Full Name, email ID, Mobile Number, and security code.
Click on "Get OTP" button.
OTP will be sent to your registered mobile number or e-mail ID
Enter the OTP received and click on "verify OTP"
Your Enrolment number will be displayed.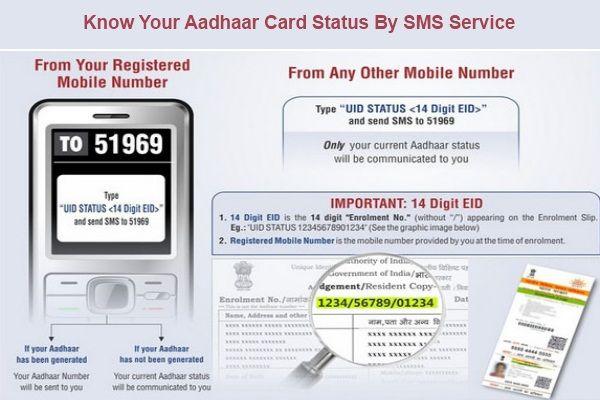 Follow the following process to check e-Aadhar card status by SMS-
To check the status of e-Aadhar card by SMS through mobile, send an SMS as "UID STATUS<14 digit enrolment number>" to 51969.
NOTE- you have to send SMS to the registered mobile number.
Follow the following process to check the e-Aadhar card status by Toll-Free number-
you can also check the e-Aadhar card status by calling the Toll-Free number- 1947.
you will need Enrolment ID.
Check e-Aadhar card status by Aadhar Mobile App-
How to check Aadhar status with Enrolment ID
Once you have done with the completion of update request at an Update centre or Enrolment Centre, then it is necessary to have Enrolment ID in order to track the Aadhar card status at any time. After that, it is vital for you to find the update acknowledgment slip along with EID. All you need to do is following the steps below.
First of all, it is important for you to visit the official website https://resident.uidai.gov.in/check-aadhar.
Once the above process is completed, then you need to enter the EID and make sure to complete the security verification.
In case, if your Adhar is ready, then you will get an opportunity to have status message on the next displaying screen. It shows "Your Aadhar is generated". You can proceed further to download or get Aadhar on your mobile screen itself.
If suppose your requested updates are not included to the respective database, then you will not be going to receive the above message.