Aadhar card download | aadhar card status enquiry phone number
What is SRN in Aadhaar Card?
You would need SRN and URN provided you want to check online the status of your Aadhar updates which you might have carried out recently. Go through the content being penned on this webpage to get yourself acquainted with what is SRN in Aadhaar card and what is its actual significance in checking Aadhaar update.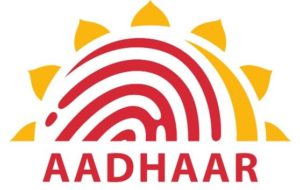 The acronym, SRN stands for 'service request number' to be sent via SMS on mobile number registered with Aadhaar card prior to checking status of 'Aadhaar update' carried out online by Aadhaar card holder itself. When we place our request on official website of UIDAI to see the status of online Aadhaar card update we are required to mention a few details such as Aadhaar number, URN and SRN, which on being entered reveal actual status of online Aadhaar update made recently.
What is SRN Number in Aadhaar Card?
SRN or Service Request number is like tracking code of any order that you place on any e-com website. It is basically 28 digit unique number that is generated through UIDAI every time you raise a request for Aadhar Card.
For example, if you order an Aadhaar PVC card from UIDAI's website then UIDAI will generate an provide you an SRN number that you can use to track the status of your PVC card whether it is dispatched or not. SRN is generated even if the order is not completed so that you can complete next time you visit the website.
Why to Update Aadhaar Card?
The personal details of maximum number of applicants are fed erroneously into UIDAI's data base during enrolment for Aadhaar. It is detected only after Aadhaar becomes visible online or card is delivered at the concerned person's address. But any kind of error whether in the name, gender, father/spouse's name, DOB or address provided is noticed it can be corrected online also without visiting local enrollment centre. Based on biometric and personal details of individual the Aadhaar card reveals our actual identity everywhere in India, be it bank, educational institute, mobile service, health service or driving license.Dwelling on widespread usage of Aadhaar how can anyone continue with erroneously saved personal data in his/her Aadhaar card for long.As Aadhaar card offers online update under Self Service anyone else can make corrections using mobile number registered with Aadhaar.
Why is Mobile Number Needed?
Mobile number registered with Aadhaar receives URN (Update Request Number) and SRN (Service Request Number) that are mandatorily required to be entered prior to checking Aadhaar card update status. If you do not have your current registered mobile number with you then you will not be able to check status of Aadhaar card update without URN and SRN required mandatorily to be entered.
How to get SRN & URN without registered mobile number?
If you've lost your currently registered mobile number then you will have to register another one for which you will have to visit local enrollment centre with your Aadhaar number. Keep it remember that mobile phone is just a like a license that entitles you to make online updates and check online status of Aadhaar anytime and anywhere else. At enrollment centre you will biometrically be scanned through finger impressions and iris. On being verified your previously registered mobile number will be removed and new mobile number will be saved in the data base of Aadhaar card.
Can we update our mobile number online?
Answer of this question relates to two conditions:
If you've lost your mobile number which cannot be retrieved or recovered.
You've your currently registered mobile number in your possession which you want to replace by a new mobile number. In first condition you've no option but to visit Aadhaar enrolment centre with your Aadhaar number while in second condition you can update your mobile number online at home without visiting local Aadhaar enrolment centre.
Frequently Asked Questions
Q1. Can I use SRN number in place of Aadhaar number?
Ans. No, you cannot use SRN number in place of Aadhaar number but you can use VID there. In fact, you should not share your SRN number with anyone.
Q2. What is the use of SRN number?
Ans. SRN number can be used to track the service that you have requested through UIDAI website.
Q3. What is Difference between URN and SRN?
Ans. SRN is Service Request Number and it is raised after you request of any service through UIDAI's website My Aadhaar section while URN is Update Request Number and it is raised when you request for any Update in your Aadhaar card.
Comment below if you have any queries regarding What is SRN in Aadhaar Card
You may also interested to read:  What is urn in Aadhar card