What is  UAN (Universal Account Number)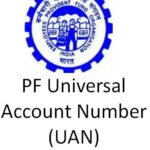 UAN stands for Universal Account Number is basically, a 12-digit number, which each employer contributing to EPF. This scheme was launched by Prime Minister Narendra Modi in the month of October, 2014. Employee Provident Fund Organisation (EPFO) is responsible for allotting it. The UAN of every employee remains exactly the same throughout their lifespan irrespective of the job if anyone switches to. EPFO is responsible for allotting an employee a new member identification number (ID) each time an employee changes a job, which later linked to their UAN. This is done to ensure a procedure to ease the process of EPF transfers and withdrawals.
Note: The former employer provide UAN or Member ID, these details are needed for UAN activation by employee.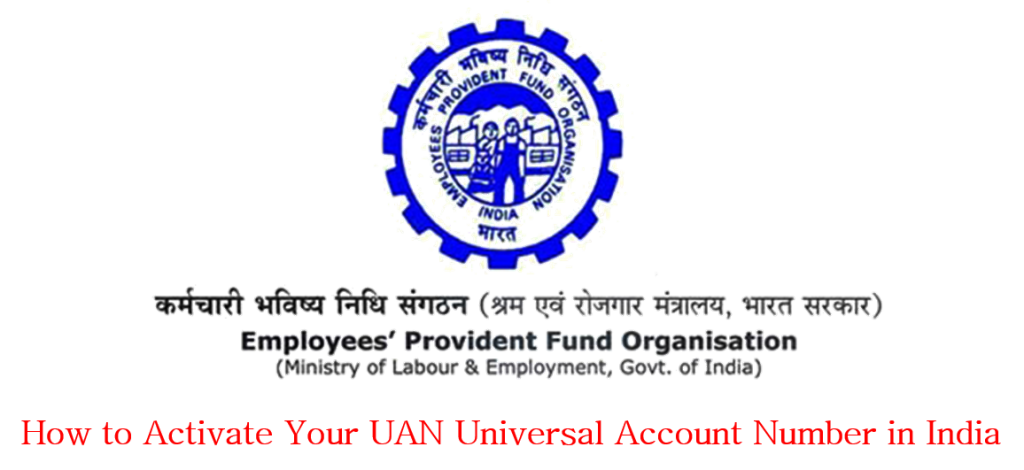 How to get to know your UAN
There can be various ways through which an individual can get a hold of their UAN. The ways are mentioned below :-
Method 1: Through the Employer
The first way you can use is through the employer. It's easy for an employer to get his or her Universal Account Number from their employer which is given by EPFO.
Method 2: UAN Portal using PF number or member ID
In case you are unable to get your Universal Account Number from your employer; UAN number can be obtained through UAN portal also. You need to follow the below steps:
Step 1: The first step is to visit the UAN Portal
Step 2: The next step is to select the tab 'Know your UAN Status'. Just after this a new webpage will appear.
Step 3: The next webpage requests you to select your state and EPFO office from drop down menu. Also it requires you to enter PF number or member ID along with the many other details such as name, date of birth, mobile number, and captcha code. You may also have the PF number or member ID from the salary slip attained by you at any point in time. Lastly, select the tab for 'Get Authorization Pin'.
Step 4: After this step, you will receive a PIN code on the registered mobile number. You are asked to enter the PIN send to you and then click on 'Validate OTP and get UAN' button. After following the procedure, your UAN account will be provided through your mobile number.
Benefits & Features of UAN
One should keep it in mind that UAN will be mainly helpful in terms of centralizing the employee data in the nation.
When it comes to this account, then it is mainly made up for EPFO in order to extract the details of bank account as well as KYC of the respective member and then the KYC without the support of employers.
On the other side, it is also useful when it comes to EPFO in terms of tracking the job switches in multiple level of respective employee.
For information, EPF withdrawals is mainly proceed further to reduce with UAN introduction.
It helps to remove the burden of employee verification.
Well, these are some of the benefits where you need to know. In case, if you are looking for more benefits, then without going for a second thought find the site and get to know.
How to do UAN activation by Employee and login to the EPFO Portal website using UAN?
Obviously, an employee would understand the importance of the UAN number. Hence, in order to have activation towards your UAN, it is quite important for the employee to have their Universal Account Number and PF member ID with you. There are a few steps to be followed in order to activate your UAN:-
Step 1: The first is to visit the EPFO Portal's homepage and select 'For Employees' which falls under the category of 'Our Services' on the                 displayed dashboard.
Step 2: Next in line is to select on 'Member UAN or Online services' in the services section of the portal. This would enable you to open                   up the UAN portal.
Step 3: This step is further divided into sub parts:
You get to enter your Universal Account Number, mobile number and PF member ID. Next enter the captcha characters that are visible to you on your system. After filling these details, click on the 'Get authorization PIN' button. After this step, you will get the PIN on the mobile number that is registered.
Next after reading all the details carefully, click on 'I Agree' that falls under the Disclaimer checkbox and the subsequently add the OTP code that you have received on your registered number and select the 'Validate OTP and Activate UAN'.
Once the UAN is up and activated, the user receives a password on the registered mobile number in order to access the account.
UAN activation by employee can be done easily by aadhar, PAN & UAN.
Comment below if you have any queries regarding UAN activation by Employee
You may also see: Aadhar card correction online without mobile number | aadhar card status enquiry phone number | How to check UAN claim status online | Check Aadhar Status by Name, Phone Number