How to check if your Aadhaar was misused
According to the active regulations, your Aadhaar card plays an important role. To secure your Aadhaar it you can directly link it to your bank account, your personal mobile number, as well as to the host of other services as well. The thing is, you can easily  lose track of usage of your Aadhaar, but now no worries you can easily keep the record of the usage to know how, just check up on it.
Aadhaar card is the most important document for identification in India and if someone uses your Aadhaar for ill purposes it will surely going to harm you in many ways as according to new rules laid by the Indian Govenment , linking your Aadhaar with all your bank accounts , mobile networks and other important documents is mandatory and it also comes with the risk of misuse of details by a third party if your aadhaar goes missing , anyone could easily get into the details of your bank account and can transact easily money from your account to their account and one could easily get your phone number and adress if it gets access to your aadhaar card .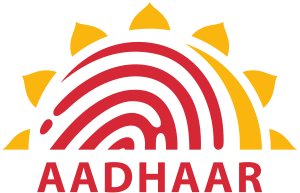 Here we are mentioning steps for you which can help tracking your card usage history details:
Log on to official website of the UIDAI – uidai.gov.in
Click the Aadhaar services tab and select the "Aadhaar Authentication History."
Then you will be redirected to a new page. Then enter your unique Aadhar number here.
Now click on generate OTP when you fill the security code given in the box.
It will again redirect you to a new page.now choose the type of authentication you want to check here from the list of options.
The available options will be  bio metrics, demographics, OTP, demographic & biometric, biometric & OTP and demographic & OTP options. If you want to check out every entry made through your Aadhaar, select the option 'All.'
 UIDAI can provide the history of usage of last seven months. You have to enter the date range of which you want to retrieve the history.
Enter the generated OTP and select 'Submit.'
You will now see search results followed by the date, time and type of Aadhaar authentication used. But the important point is that the page will not show you the details of personnel or body who made the requests.
If the history and the details show  something suspicious or dubious, you should lock and unlock your Aadhaar information online, whenever you want to use it.
 In the case of any big or dangerous issue, you can report the matter to UIDAI by calling the toll-free number 1947 and sending an email to help@uidai.gov.in
This is why it is neccesary to keep track of your aadhaar card usage because incase someone has got your details and is using it for it own purpose you can easily lock your aadhaar card with simple steps which are decribed above because it is our responsibility that we should always keep a track on our details as where we are sharing them and how the other person is using those deatils because if we don't check on our information we are compromising with our own security .