UIDAI has introduced the E-Aadhaar card download app (mAadhaar app) for Aadhaar cardholders who don't have a PC or laptop.  You Can download and install the app from the Play store or app store depending on which smartphone you have Android or iPhone.
What is an E-Aadhaar card download app?
E-Aadhaar card download app officially known as mAadhaar is a smartphone app that allows you to manage your Aadhaar with your phone. This app was launched in 2017 by UIDAI for Aadhaar users. You can use it for identification verification in railway or anywhere else and you can even lock and unlock your biometric data.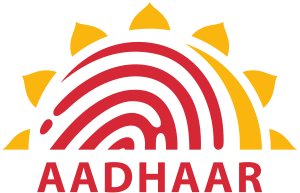 Download E-Aadhaar App on Your Phone?
The Download and installation process of the E-Aadhaar card download app is quite simple. Here's how you can download and install the app on your Smartphone
The mobile application is available for download from the App Store or Google Play Store (iOS).
Open the Play Store and search "Aadhaar".
You will see the mAadhaar app by UIDAI in search results. Don't install it if it's not by UIDAI (Unique Identification Authority of India).
Now, tap on the 'Install' button.
Once the app is installed successfully, open the app.
How To Setup eAadhaar App On Your Phone?
When you open the eAadhaar app for the first time, It will ask for some permissions like camera, and location. Give all the required permission.
After that, you'll see useful information about the app like Dashboard Services, My Aadhaar, Enrolment center locator, Status Dashboard, etc.
Now, you'll see the user agreement. Read the agreement and tap on I consent.
eAadhaar app is available in 13 Indian languages including Hindi and English. Choose the language and click on Continue.
Now, enter the mobile number registered with your Aadhaar card and click Next. You'll receive an OTP.
Enter the OTP and tap on Submit.
The basic setup for your application is done.
How To Link eAadhaar card app with your Aadhaar Card?
Once you complete the basic setup you'll see Register My Aadhaar on the home page of the app. Tap on it.
Now you'll have to create a 4 Digit password and make sure you remember your password because it will ask for the password every time you'll try to access your Aadhaar through the eAadhaar app.
After entering the password, you'll need to confirm it to make sure you've entered the right password.
Now, Enter your Aadhaar Number & security captcha and click on Request OTP.
Enter the OTP and tap on Verify.
Congratulations! Your Aadhaar card is now successfully linked with the eAadhaar or mAadhaar card app. You will be able to find your Aadhaar details on the home page.
Useful Aspects Of The E-Aadhaar App
Some advantages of the EAadhaar app are listed below:
The mAadhaar app includes a unique feature that lets you lock and unlock your biometric data. This means no one else will be able to access your biometric data until you unlock your data. This is a huge security feature for those who use Aadhaar Enabled Payment System (AEPS) or simply Aadhaar banking services.
If you have the mAadhaar app on your phone, you do not need to carry a physical card around with you because the mAadhar app has a feature to link your aadhaar with mAadhaar and if you have linked your aadhaar with mAadhaar, you can use the app to confirm your identity. It is as valid as a physical Aadhaar card.
It uses The Time-Based One-Time Password (TOTP) function, instead of the "SMS-based OTP " feature, making the mAadhaar app very secure.
You can even perform eKYC for banks with eAadhaar card download app.
If you need to share a copy or details of your aadhar with someone like a hotel, you can use mAadhaar to share your details through NFC, QR code, barcode, or email.
You can download the Masked Aadhaar card through the mAadhaar app. Your Aadhaar number is not visible in the masked aadhaar card and it is valid as a regular aadhaar card.
How to Download an E-Aadhaar Card Using Your Name and Birthdate
You may still get your e-Aadhaar if you know your name and birthdate but not your Aadhaar number or EID. To download an Aadhar card, follow these steps:
Check out the Aadhaar website.
Click the "Send OTP" button and then provide your complete name, registered email address or cell phone number, and security code.
Select the "Verify OTP" option on your mobile number, then enter the OTP you received.
You'll receive the Aadhaar enrollment number through SMS on your registered mobile number.
Visit the e-Aadhaar page on the official UIDAI Website once you have received your Aadhaar Enrollment Number on your mobile device.
Click "Send OTP" after entering your Security Code and 28-digit Enrollment ID.
To download Aadhaar, enter the OTP that was sent to your registered cellphone number and select "Verify & Download."
How to Print an E-Aadhaar Card Once It Has Been Downloaded
eAadhaar card file is password protected and you need to enter the 8-digit password to open the file. The password of your eAadhaar card file is First four letters of your name and your birth year. Suppose if your name is "Suman Saurav" and your date of birth is "01-02-2000" then your password will be "SUMA2000"
You can now print out your eAadhaar card and keep it with you. Or you can order a PVC card through the UIDAI website. It will take around 1 month to get delivered at your doorstep.