Dwelling on hues and cries raised from all parts of India against the so-called infringement of privacy due to disclosure of 12 digit Aadhaar number to the agencies, the UIDAI has introduced an impervious security cover through 'Aadhaar Virtual ID'. The Aadhar virtual ID system has come into effect from 1st March 2018 which on being violated by any of the verifying agencies (authorized to authenticate Aadhaar-card holder's identity) will slap a penalty of disinvestment. With the Aadhaar Virtual ID system being enforced in the country the issue of privacy-infringement has been resolved bringing great relief to the citizens.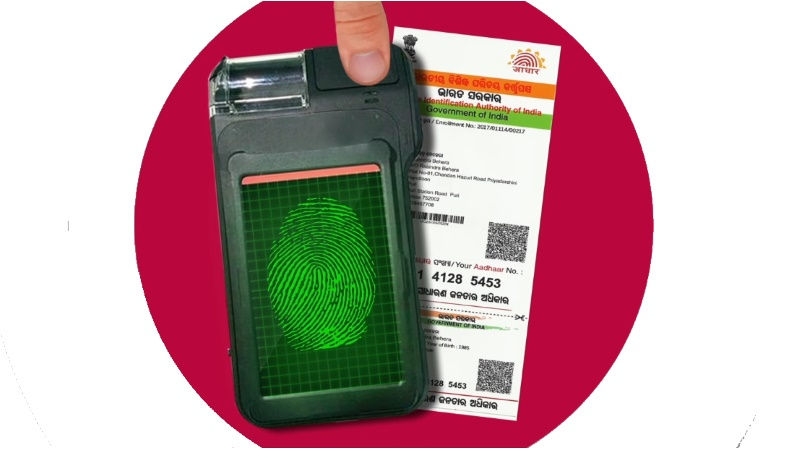 What is Aadhaar Virtual ID?
Also known as 'Virtual ID' of Aadhar', the Aadhaar Virtual ID actually is a 16 digit number to be generated on UIDAI's official website. The Virtual ID of Aadhaar exhibits the name, address, and photo of the person, without sharing other crucial information like a bank account, a number of issued SIM, insurance services, benefits of subsidy (LPG/PDS), etc. As of now, the Aadhaar card would have revealed all the details of the card-holder with a 12 digit number of Aadhaar which in no way could be prevented. But the Virtual ID generation service has checked it.
How to Generate an Aadhaar Virtual ID (VID)?
Aadhaar Virtual ID can be created by the Aadhaar-bearer itself without involving any authenticating agency/authority. The Virtual ID can be generated as many times as you want for a definite period of time or unless you create another Virtual ID. Once you create a new Virtual ID of Aadhar the previous Aadhaar Virtual ID will automatically get canceled or become null and void.
Importance of Aadhar Virtual Id
According to the UIDAI, Aadhaar holders will be able to utilize Virtual ID or VID in place of their Aadhaar number for any service that requires Aadhaar authentication. The UIDAI said that "the use of VID would be optional." The Aadhaar bearer would also be able to use the present mode of Aadhaar authentication by providing the UID. According to the UIDAI, the VID will be a temporary number that will be immediately revoked if the Aadhaar bearer produces a new VID or the existing VID's validity expires (as determined by UIDAI policy).
The Aadhaar-issuing agency will make it possible to generate a VID using the resident portal, an Aadhaar Kendra (Aadhaar center), or the mAadhaar mobile app. A VID can only be generated by the Aadhaar bearer. The UIDAI said that "no one else, including the authentication agency, may generate this VID on behalf of the Aadhaar bearer."
Because the Aadhaar number is a permanent ID for life, a system to assure its continuing usage by the bearer while preserving the collecting and storage of the Aadhaar number itself in numerous databases is required, according to the circular.
It was thought that the UIDAI will allow each UID to produce several virtual IDs. However, in its current state, an Aadhaar number can only have one VID produced at a time.
Will Aadhaar Number Become Null & Void with Virtual ID?
No. The Aadhaar card's 12 digit number will serve the purpose as it is. It is up to the cardholder to decide whether to reveal it or not. As far as Virtual ID is concerned it is only to protect the privacy of cardholders. No, any agency or authority can force an Aadhaar cardholder to reveal his or her 12 digits original Aadhaar number for authentication. The Virtual ID of Aadhaar card is meant to be generated only by the cardholder itself on UIDAI's portal and used without engaging anyone (individual/authority).
Where can we still require Aadhar and where VID is used?
Well, everyone knows that the Supreme Court has been extended the deadline when it comes to linking the aadhar to bank accounts. Apart from that, mobile phones and financial services based on the judgment according to petitions, you need to still follow several kinds of stuff without skipping it. So, for people who aren't aware of it, then it is necessary for you to follow the essential things below.
First of all, you need to open the new bank account
Make sure to apply for tatkal passports
Availability of government subsidies
Buy policies of new insurance
So, whenever you are looking forward to opening a new bank account or buying an insurance policy. Well, instead of quoting the aadhar number, where you can offer the VID in 16 digits. For more information, you can even follow the official site at any time and get to know more about it.
How Does Virtual ID Authenticate the Identity?
Be it SIM service, bank account, DL, LPG connection, or any other service, the Aadhaar card has as of now been produced as an unquestionable document to prove the identity of the person (Aadhaar cardholder) by name, photo, and address. But the authenticating agencies such as telecom companies, banks, and other authorities get direct access to all the information, apart from the name, address, and photo, stored with Aadhaar, catching the individual unawares of his being infringed of privacy.
UIDAI has taken verifying agencies' accessing personal details through Aadhaar card's 12 digit number as a violation of privacy and hence has introduced the 16 digit number, known as temporary Virtual ID. The Virtual ID of Aadhaar card instead of exhibiting everything which you would never like to share with anyone else shows only the name, address, and photo. And this is how the Virtual ID (VID) of Aadhaar authenticates Aadhaar card holder's original identity, keeping other information absolutely secure.
How many times Virtual ID (VID) can be generated?
There is no limit to generating VIDs as it can be generated innumerable times as per your desire. As soon as you create a new Virtual ID the previous one gets automatically canceled. While downloading a virtual ID, you will receive OTP in your registered mobile number. Kindly do not share this received OTP (one-time-password) to any other person.
Can the Virtual Aadhaar ID Be Generated by Verifying Agencies?
No. Only the Aadhaar cardholder can create Virtual ID and furnish it to the authority seeking to establish his identity through photo, name, and address. So with the Virtual ID generating service being launched in the country from 1st March 2018 the protection of Aadhaar card holder's privacy has been guaranteed. Enforced as a mandatory system the Virtual ID will serve the purpose of KYC as well without requiring further postal address verification for bank accounts.
Can Aadhaar Virtual ID Be Generated at Cyber?
The percentage of net-users in India is yet meager so all the Aadhaar cardholders can't generate new Virtual ID. So make sure that you generate a Virtual ID of your Aadhaar card in the presence of someone from your family or reliable person. You've to visit the UIDAI website and follow instructions thereof regarding the Virtual ID of Aadhaar.
How to Authenticate Identity with Virtual ID?
As the Aadhaar keeps the biometric details stored in it you should secure it with the Virtual ID generated online at the UIDAI website.
Generate Aadhaar Virtual ID online, visiting the UIDAI's official website.
Furnish the 16 digits Virtual ID you've generated to the authority, seeking to authenticate you biometrically. The Virtual ID will copy your biometric information to be exhibited to the verifying agency for biometrical monitoring, keeping other details hidden.
Now punch your thumb or just put your finger on the scanner slot to let the agency/authority see your details (Name, address, and photo).
If you are facing any problem regarding aadhar card then call at the government toll-free number Aadhar status inquiry phone number
 FAQs
 Q: Is there any limit to generating Virtual ID?
A: No, there is no limit.
Q: Is a virtual ID a permanent ID?
A: No, Aadhaar Virtual ID is temporary.
Q: Is virtual ID authentic?
A: Yes