Dwelling on Aadhaar Card emerging as an indispensable biometric document in the country taking almost all the services and schemes into its ambit the UIDAI is setting up on a large scale the authorized Enrollment Agencies for speedy and convenient enrollment or updation of citizens' in Aadhaar at enrollment centers. The Aadhaar enrollment agencies (EAs) are formed by Registrar for setting up more enrollment centers at the local level as per the UIDAI guidelines. But Enrollment Agencies are required to qualify a few preconditions and perform in accordance with the UIDAI's mandatory guidelines. We are highlighting the actual terms and conditions for new enrollment agency to follow for being authorized to serve as Enrollment center. But before moving ahead let's have a look at the actual role of Aadhaar card registration agencies.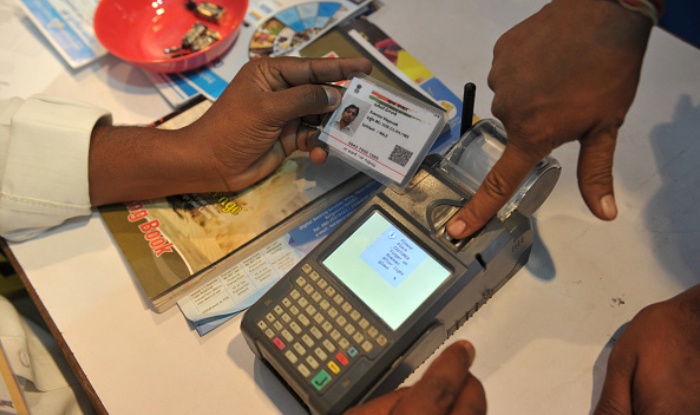 As mentioned already the Aadhaar card Enrollment Agencies are listed or empanelled by the UIDAI through its Registrar provided they qualify statutory rules and regulations. Being accountable to Registrar the Aadhaar card Enrollment Agencies set up locally several Aadhaar enrollment/update centers which enroll and update local residents for Aadhaar on their valid ID and address proof.
Role of Locally Aadhaar Registration or Enrollment Center (EC)
The enrollment centers feed online the biometric data of residents, feeding online their webcam image, scanned eyeballs and fingers on-the-spot. The biometric data is stored on UIDAI's official portal to generate a 14-digit Aadhaar card. It is delivered 60 to 90 days from the date of enrollment/registration at the local enrollment centre. The Aadhaar card enrollment/registration center doesn't charge even a single penny for biometric registration/enrollment as the registration for Aadhaar card is totally free at all the Aadhaar enrollment centers in India.
Role of Aadhaar Enrollment Agency (EA)
Registrar forms a panel of Aadhaar Enrollment Agencies for Aadhaar registration on a large scale in the country. Empanelled by registrar of UIDAI the Aadhaar Enrollment Agency is set up on contractual basis for a definite period of time if it qualifies technical conditions with statutory propriety. The officially set up new enrollment agency (EA) is assigned the responsibility of setting up locally enrollment centers to cover large population of the area for Aadhaar registration.
Functions of Aadhaar Enrollment Agency (EA)
An organization desiring to serve as Enrollment Agency should qualify following conditions set up by the UIDAI's Registrar.
Infrastructures
The applicant for Aadhaar Enrollment Agency should be equipped with biometric system/equipments such as eye scanner, finger- scanner, desktop web-camera, computer, printer and non-stop electric supply.
Financial status of un-paneled Enrollment Agency should be better off as per the UIDAI's terms and conditions.
The new Aadhaar registration/enrollment agency or Aadhaar center should have spacious office with plenty of sitting arrangement for visitors.
EA should have Aadhaar-registration forms, printing machines and shelf for storing print documents.
Functions of EA
Aadhaar Enrollment agency uses special software developed by UIDAI for Aadhaar enrollment. An organization seeking to serve as Enrollment Agency should have UIDAI-approved software. The software accomplishes multitasks of Aadhaar registration such as uploading documents, generating/feeding biometric data, conducting audit/analysis, keeping documentary records of enrolled individuals and details of whole of the official staff such as supervisor, enrollment executives and lots more associated with Aadhaar.
The Enrollment Agency must ensure that enrollment executive posted at all the local enrollment centers (EC) should be well trained and have enough experience of Aadhaar enrollment.
The Aadhaar enrollment centers selected by Enrollment Agency (EA) should keep both digital and print records of each of the documents furnished by individuals enrolled for Aadhaar as per UIDAI guidelines.
The Aadhaar card enrollment agency should have the details of property, staff, files/document/records, books, services, materials and infrastructures and provide respective information to the UIDAI's officials on their visit during the audit.
The Enrollment agency must also abide by the rules set by UIDAI under specific code of conduct for Aadhaar enrollment agencies.
EA should adhere to the UIDAI's policies, checklists, processes and guidelines to be updated from time to time.
Role of Enrollment Agency
As the role Aadhaar card enrollment agency is to set up local enrollment centers it should accomplish following jobs. Enrollment agency should procure essential enrollment equipment to the local Aadhaar enrollment centers
EA is required to enroll or register the staff of enrollment centers such as supervisor and enrollment operator/executive furnishing their details to the UIDAI.
Enrollment Agency should appoint the first of its enrollment staffers (executive) from EA.
One of the major responsibilities of enrollment agency (EA) is mailing the management-sheet and data-packet of users to the CIDR regularly.
Receiving details of Unique Identification (UID) and forwarding it for Aadhaar registration to UIDAI.
Appointing new Aadhaar enrollment executives on approval of first executive working at the centre
Registering them for certificate-test to be conducted by TCA. The certified candidates can introduce new enrollment executives for Aadhaar enrollment at the local centers.
Receiving Enrollment Agency code/Registrar code to be issued by UIDAI.
Receiving, installing and configuring the UIDAI's Aadhaar registration software on laptops of clients.
Essential things to remember
Before getting into the process, there are certain things that you need to be aware of it. Here we are going to share some of the essential points where you need to follow. Let's have a look at things which will be helpful in handling the Aadhar card agency registration process.
One should keep it in mind that there is no any online method is following when it comes to apply for an Aadhar card as it is mainly required in order to submit your identification of biometric without any fail. At this stage, it is essential for you to visit the enrolment centre.
When it comes to applying for the Aadhar card, you don't require a single penny to spend. Yes, there is no pay in order to apply. In case, if required any correction needs to be changed, then it is also possible to handle within 96 hour of enrolment at free of cost.
If you haven't apply for aadhar card you can do so very easily
You may also see aadhar status enquiry phone number
Comment below if you have any queries regarding Aadhaar card Agency Registration