Aadhar card download with Aadhar number : Aadhar card has become one of the most important documents of proof for a citizen of India. Aadhar is a strategic policy tool for social and financial inclusion, public sector delivery reforms. The purpose of Aadhar card is to make it simpler for people to avail government subsidies, phone connections, opening bank accounts etc, have one number that would work as proof of address and proof of identity all over India. So if you have received your Aadhar number but didn't get Aadhar card at the postal address, you do not need to worry you can download Aadhar card by Aadhar number online just by sitting at home all you need is a computer system or laptop and internet connection.
The government provided the service to download aadhaar online as there are possibilty that the courier service may get delayed and is a person needs the aadhaar details urgently for work than it can be downloaded from the aadhaar website and this also works in case you have lost your aadhaar card so you will be abe to print the duplicate aadhaar from the website by just entering your aadhaar card number . Aadhaar card can also e genrated by the enrolment number or by the name and DOB of the holder incase you forget the aadhaar number .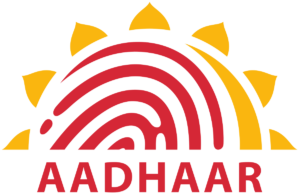 Following are the steps for Aadhar card download with Aadhar number –
First of all visit official website of Aadhar- uidai.gov.in
Select Aadhar number instead of Enrollment I.D
Enter 12 digits Aadhar number to proceed to download.
After that enter full name as same as in the aadhar details.
Mobile number and pin code are mandatory.
An OTP will be sent to your registered mobile number.
Click on validate and download the Aadhar card.
Open the Aadhar card with pin code as a password.
The aadhar card will be downloaded in the pdf file and saved in the default download folder.
In case you have lost your slip of Aadhar number or it is misplaced then you do not need to worry you can get it online by giving the following details-
Name
Email
Mobile number (verify with OTP)
And follow the following steps-
Visit-https://resident.uidai.gov.in/find-uid-eid
Select appropriate option Aadhar no. or Enrollment no. you want to receive your lost.
Enter your full name.
Enter your E-mail address.
Enter your registered mobile number.
Enter the security code as displayed and click on "get OTP"
One time password will be delivered to your mobile or e-mail.
Enter the OTP.
Click on "Verify the OTP."
You will receive a message on your mobile with your Aadhar card number or Enrollment ID as you selected.
Now visit- https://eaadhar.uidai.gov.in/
Select appropriate option, Enrollment ID or Aadhar number under "I have"
Enter your Aadhar Number or Enrollment ID, full name, pin code, security text, and mobile number.
Click on "Get OTP"
One time password will be delivered to your mobile number or email address.
Enter the otp you have just received on your mobile in the "Enter OTP" box.
Click on "validate and download"
Now you have downloaded your e-Aadhar card.
Enter your pin code as the password when you open the pdf document.
You now have your e-Aadhar card which can print out.