List of Aadhaar card Enrollment & Correction Centres in Hyderabad
Aadhar Card is the most important document that every citizen of India should have to prove his citizenship. It contains a 12 digit unique number for the issuers. Aadhar card is only available for Indian residents. This is regulated by Unique Identification Authority of India (UIDAI) in India. Apart from the 12 digit unique number; Aadhar Card carries the Card holder's biometric and demographic information. Aadhaar card is becoming a very important part of our lives these days. Right from a teenager at the age of 18 to senior citizens, every citizen is being allotted an Aadhaar number by the Indian Government. This procedure dates back to 2010 which was initiated by Unique Identification Authority of India (UIDAI) and which still continues. Since tremendous number of people are showing up for enrollment, it is becoming the largest biometric system in the world. Due to this reason, the central government has built up a number of such enrolment offices for convenience purposes for the citizens.
How to handle Aadhar card correction in Hyderabad centres
One should keep it in mind that when it comes to handling the aadhar card correction, then it is necessary for you to follow the correction centres. If you are looking forward to complete the correction status in Hyderabad, then make sure to find the respective centres in general. For information, aadhar card enrolment is mainly considered to be the free ones. At the same time, it is said to be the voluntary for all the residents of India. When it comes to apply, it can be handled over at any location across India.
In case, if there is an aadhar card centre near your location, but does not having any online facility, then without going for a second thought, you can go ahead to aadhar card centre without any appointment at any time for sure. Hopefully, the process can be handled in a smoother way at any time without any hassles.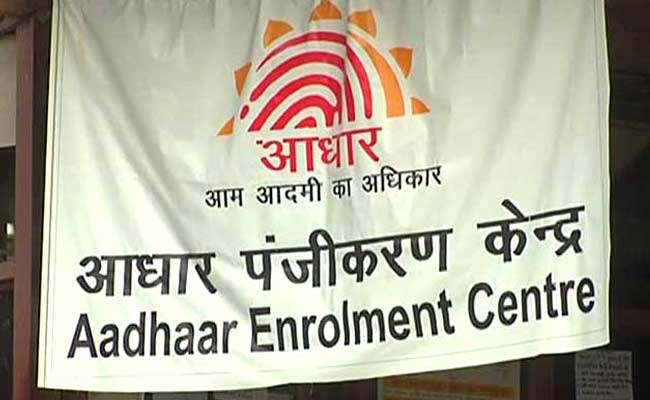 The following table showcases a few such centres in Hyderabad, India:
| | | |
| --- | --- | --- |
| Registrar Name | Agency Name | Centre Summary |
| Punjab National Bank_New_653 | Punjab National Bank | Punjab National Bank, Charminar, Hyderabad, Charminar, Telangana – 500002 |
| State Bank Of India_New_654 | State Bank Of India | SBI Bank, SBI Edi Bazar Branch, Santosh Nagar, Hyderabad-500059, |
| State Bank Of India_New_654 | State Bank Of India | Ramnagar SBI Branch, Hyderabad, Musheerabad, Telangana – 500020 |
| Andhra Bank | Andhra Bank | Andhra Bank Vidya Nagar Hyderabad, Musheerabad, Telangana – 500044 |
| State Bank Of India_New_654 | State Bank Of India | State Bank Of India Ramanthapur Branch, Hyderabad, Amberpet, Telangana – 500013 |
| State Bank Of India_New_654 | State Bank Of India | Mehdipatnam, Hyderabad, Asif Nagar, Telangana – 500028 |
| State Bank Of India_New_654 | State Bank Of India | SBI PBB Film Nagar, Hyderabad, Shaikpet, Telangana – 500096 |
| State Bank Of India_New_654 | State Bank Of India | Darussalam, Hyderabad, Nampally, Telangana – 500001 |
| State Bank Of India_New_654 | State Bank Of India | SBI Bank Dargah Branch, Hyderabad, Golconda, Telangana – 500008 |
| State Bank Of India_New_654 | State Bank Of India | SBI Main Branch, S B I Lho Koti Hyd, Hyderabad, Nampally, Telangana – 500001 |
| Registrar Name | Agency Name | Centre Summary |
| Andhra Bank | Andhra Bank | Andhra Bank, Netaji Nagar, Hitenction Road, Kapra,Ecil, Hyderabad, Secunderabad, Telangana – 500062 |
| Punjab National Bank_New_653 | Punjab National Bank | Chikkadpally Branch, Hyderabad, Musheerabad, Telangana – 500020 |
| Andhra Bank | Andhra Bank | Sri Nagar Colony, Hyderabad, Khairatabad, Telangana – 500073 |
| State Bank Of India_New_654 | State Bank Of India | 1-8-702/4 Shankarmutt Road Nallakunta, Hyderabad, Musheerabad, Telangana – 500044 |
| Kotak Mahindra Bank | Kotak Mahindra Bank | Kotak Mahindra Bank Ltd. 9-1-129/2, Oxford Plaza ,Sarojini Devi Road, Secunderabad, Telangana – 500003 |
| Indiapost | The Chief Postmaster General, Telangana Circle | Hyderabad GPO, Abids, Hyderabad, Nampally, Telangana – 500001 |
| Andhra Bank | Andhra Bank | Andhra Bank, East Marredpally, Secunderabad, Hyderabad, Telangana – 500026 |
| Indiapost | The Chief Postmaster General, Telangana Circle | Secunderabad Head Post Office, Patny Center, Hyderabad, Secunderabad, Telangana – 500003 |
| State Bank Of India_New_654 | State Bank Of India | Nallakunta, Hyderabad, Musheerabad, New Nallakunta, Telangana – 500044 |
| Andhra Bank | Andhra Bank | Andhra Bank, S.R Nagar, Hyderabad, Ameerpet, Telangana – 500038 |
| State Bank Of India_New_654 | Telangana Grameena Bank | Telangana Grameena Bank, H No-7-14, Main Road Suncity, Bandlaguda-500086, Hyderabad, Golconda, Hydershakote, Telangana – 500091 |
| Bank Of India_New_649 | Bank Of India | Bank Of India, Near St Anns College, Hyderabad, Asif Nagar, , Telangana – 500028 |
| State Bank Of India_New_654 | State Bank Of India | SBI, Defence Colony Branch, Hyderabad, Tirumalagiri, Sainikpuri, Telangana – 500094 |
| Syndicate Bank_New_658 | Syndicate Bank | Syndicate Bank, Kachiguda Branch, Near Kumar Theatre, Kachiguda, Hyderabad, Himayat Nagar, Telangana – 500027 |
Comment below if you have any queries regarding Aadhar card correction centres in Hyderabad
You may also see: Aadhar card correction online without mobile number | Aadhar card status enquiry phone number | What is SRN in aadhaar card | Aadhar card correction