How to Update Details in Aadhaar Card Online : The Supreme Court has finally given a judgment that Aadhaar information is not necessary to open bank accounts, get SIM cards and more. However, it is compulsory for an individual to apply for an Aadhaar card in order to acquire the benefits of different welfare schemes. As we all know, Aadhaar is a 12-digit unique identification number usually issued to all the residents of India. The full form of UIDAI is the Unique Identification Authority of India. The Central Government authorizes UIDAI in order to generate the database that includes both the demographic and biometric information of the individuals.
Aadhaar is a mandatory identification card which is a important for all the citizens of india to have as it identifies them uniquely and they are offered various services by the government , aadhar updation is meant to update your information on the aadhaar card and on the UIDAI database such as address , phone number or any correction in your name , by updating the information it will become easier for you to avail different kinds of services and it will not become a hetic to go in differnt organistaions and banks to request for an update on the information .
To avail services from private companies, we don't require Aadhaar details. It is obligatory to link Aadhaar with PAN card. However, it is possible only when the demographic information matches across different documents of the people. In order to access the online services of Aadhaar, the users must have their registered mobile number. If in case, if you are seeking to update your Aadhaar details then, we are here to help you. In this post, we have come up with a step by step procedure to update an Aadhaar Card online: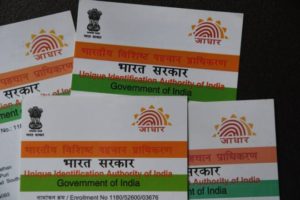 How to Update Address on Aadhaar Card?
If you have changed your location of residence or transferred to a new place then, your address will be changed. The users can easily update their new residence address via online. Any resident who is an Indian with a registered mobile number can update their profile information through the official Aadhaar self-service portal. A registered mobile number is compulsory for an individual so that they will get a One Time Password at the time of the login process. There are two different options for the users to update their address with much ease:
Option A – Using Valid Address Proof
First of all, visit the official website of Aadhaar portal from your device.
Log into your Aadhaar portal using the login credentials
Enter your recently changed address in the respective fields.
You can then upload the required documents and submit the request.
Then, save URN [Update Request Number] and make changes to your address.
In case, if you are unable to upload your valid address proof even then, you can update your address online through the Address Validation Letter sent by UIDAI. For requesting Address Validation Letter, the resident need to acquire permission from an Address Verifier who lets the Aadhaar registered address to be utilized by the respective person. In general, the address verifier can be a member of your family, friend, relative, landlord or others wherein you are currently living.
Option B – Using Address Validation Letter
First of all, log in using your Aadhaar card login details online
Provide your secret code which is present on the letter that you have received.
You can then check your address and submit the request and save URN.
Documents Required for Address Change on Aadhaar Card
If you are seeking to update your address online then, just ensure that you have original scanned pictures of supporting documents. The list of valid address proof comprises voter ID, Ration Card, Telephone bill, Passport and more. Ensure that the Telephone bill is not older than 3 months.
How to Update your Name and Mobile Number on Aadhaar Card?
The users can update the address on your Aadhaar Card online. The residents need to visit the Enrolment or Update Center if they want to update their demographic and biometric information that includes the name, date of birth, relation, mobile number, gender, and email address. The users can simply explore the nearby enrolment center by tapping the option 'Locate Enrolment Center' on the official website – uidai.gov.in.
Do we need to pay a fee for updating Aadhaar Details?
It is absolutely free of cost for those who want to update their Aadhaar details either online mode or via post. In case, if you visit an enrolment center in person for updating your details then, they might charge Rs. 25. This is the case for those who want to update their Aadhaar details quite often at the service provider.
If anyone at a any aadhaar updation centre asks you for money to update your aadhaar card details then you should complain immediately to the UIDAI department and an enquiry will be started  on that according as according to the rules laid by the Government of India no centre has right to chagre any type of unneccesary fees for the services which are offered free by the government of India .
Documents Necessary to Change Name on Aadhaar Card
The users need to provide original documents for updating their name at the enrolment center. The original documents are scanned and given back to the user after updating the details successfully. Check out the list of supporting documents below:
Passport
Voter ID
Driving License
Everyone should update their aadhaar card details if they are changing their address or phone number anything they should update it on their aadhaar it their rightful duty .